Motorcycle Rental, Service and Adventure Support in Boulder, Colorado
Colorado Adventure Support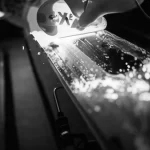 Ski and Snowboard Service
Ski and snowboard tuning, repairs, and binding mounts.
Get your gear in shape for the season with a full tune on your ski or board, have us set your new skis up with mounting and torque test, or let us base grind out all the old and bring your setup back to life.
Let it snow.
Rent a motorcycle today, and let us worry about the oil changes, chain lube, and storage.
Our all-inclusive price includes helmet, jacket, gloves, pants, panniers, phone charger, and phone mount. The price you see in the beginning is the price you will see at the end. No tricks or hidden fees, just great bikes.
Let's ride.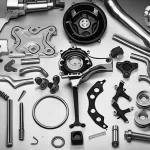 We service all makes and models — street, dirt, or snow. Just no scooters.
Our service department is passionate about motorcycles and snow machines, and our enthusiasm for them will be passed on to yours.
We have many years of experience, both personally and professionally. Let us keep your baby running smoothly.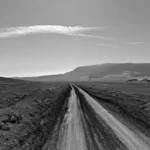 If you've got a need for more ride in your life, we have partnered with the best tour companies around to bring you opportunities that go beyond the average. 
Our partners provide the bikes, local knowledge, ground support, and everything you need to have the  motorcycle adventure of a lifetime. 
Get connected, get outfitted, get riding.
We are the only destination you need for motorcycle rentals, service, and adventure support
Supporting your mission is our business.  Whether that mission is on your motorcycle, your skis, or a motorcycle we rent you, we've got you covered.
It's your mission.  We're just here to support.  Tell us what you need, and that's what we'll provide.
It's a conversation, and it evolves as we have it.
Give us a call, let's get started.
(To better serve you, we're by appointment only. Give us a ring, let the journey begin)
Our team of adventure-loving techs is the best in Colorado.
We live this life, and we've seen it all. The big shops might turn you away, but we say 'Let's give it a shot'.
As the last shop in Boulder, our goal is to serve as many as we can. No mission is too weird, no bike too old or broken — just no scooters.
House of Motorrad has been zero-waste and 100% renewables-powered since day one, as well as 1% For The Planet members, donating 1% of profits to POW & Surfrider Foundation. We believe in being good stewards of our planet while having fun.
We hear all kinds of things from our clients. Some we can't share, but some we can.
HOM did a fantastic job with my FZ07. New tires. Oil change. Wire replacement. Took 3 days and I was back on the road. You can tell these guys just love bikes and that's what matters when someone is working on your baby.
Absolutely phenomenal experience from the get-go, thanks to the owner Jeremy. The rental procedure was smooth and effortless, ensuring a hassle-free journey. The motorcycles provided were in top-notch condition, further enhancing the riding experience. Every necessity, from the equipment to detailed instructions, was thoroughly taken care of. I am truly impressed and would without a doubt recommend this service to all my friends. I will 100% be coming back here. A solid 5-star experience!
very happy with what these guys did to my KTM. the shop has a super chill vibe and everyone that works there is super friendly. I will definitely be going back there for all my bikes service. Jeremy the new owner is way easy to talk to and a solid communicator. they had me in and out of there in a timely fashion and for a fair price……….. can't really ask for much more than that.
House of Motorrad
3200 Pearl St.
Boulder, CO 80301
Tuesday through Friday:
10:30 am – 6pm
Saturday:
10:30 am – 5pm
Call 720.466.0047 for service or general questions!