Shop hours of operation:
Tuesday-Friday: 10am-6pm
Saturday: 9am-5pm
Due to being an "Essential Business", we are OPEN during the COVID-19 Stay-At-Home Order. Our Motorrad Cafe is also OPEN for delivery and takeout!
Check out our NEW Membership Programs!
Learn more
House of Motorrad's Winter Bike Maintenance and Film Series – ONLINE CLASS NOW PLANNED DUE TO COVID-19 STAY-AT-HOME ORDER
We will provide this class via an online platform (TBD) so that we can still provide our community with essential motorcycle information – for when we can all ride again!

Do you want to have the skills to maintain your own motorcycle, or learn how to change a tire on the trail? House of Motorrad maintenance classes are an affordable, easy way to learn the basics of motorcycle maintenance. All classes will begin at 4:00pm on the chosen Saturday of the month, lasting about 1.5 hours.
April 11, 2020 –
Class: KTM/Husqvarna dirtbike class. Everything you don't want to know! UPGRADES???

House of Motorrad Finishes on the Podium at the 2019 Baja Rally!
Owner and racer Ben Kriederman finished 3rd in the Rally 1 Class in the 2019 race! This was despite being impaled by a 6″ cactus thorn in the second knuckle of his clutch hand. The hand swelled to the size of a softball for the last day of the race and made the war of attrition that is the Baja Rally a difficult task.
With the knowledge we gained along with the experience, we are excited to head back to this year's 2020 Baja Rally with a larger team.
Have you dreamed of racing the Baja Rally? Here is your opportunity!
We have a rallied out 2017 Husqvarna FE501 ready to rent and race! This bike is a top of the line adventure motorcycle ready to eat the sands in Baja, Mexico. Or, do you already have an awesome bike you'd like to race in Baja? Come join us and race with the House of Motorrad Team. We will have mechanics on standby ready to sort out any issues that may arise.
Whether you need a bike to race, or just need professional, mechanical support, the House of Motorrad has you covered. Give us a call if we can help you compete in one of the most famous off-road events in the world!
Rental for our 2017 Husqvarna FE501 with rally kit – $2,500 – 1 slot available
Mechanic support available for $2,500 (You must supply or rent a motorcycle)


Win a custom built BMW K75 Scrambler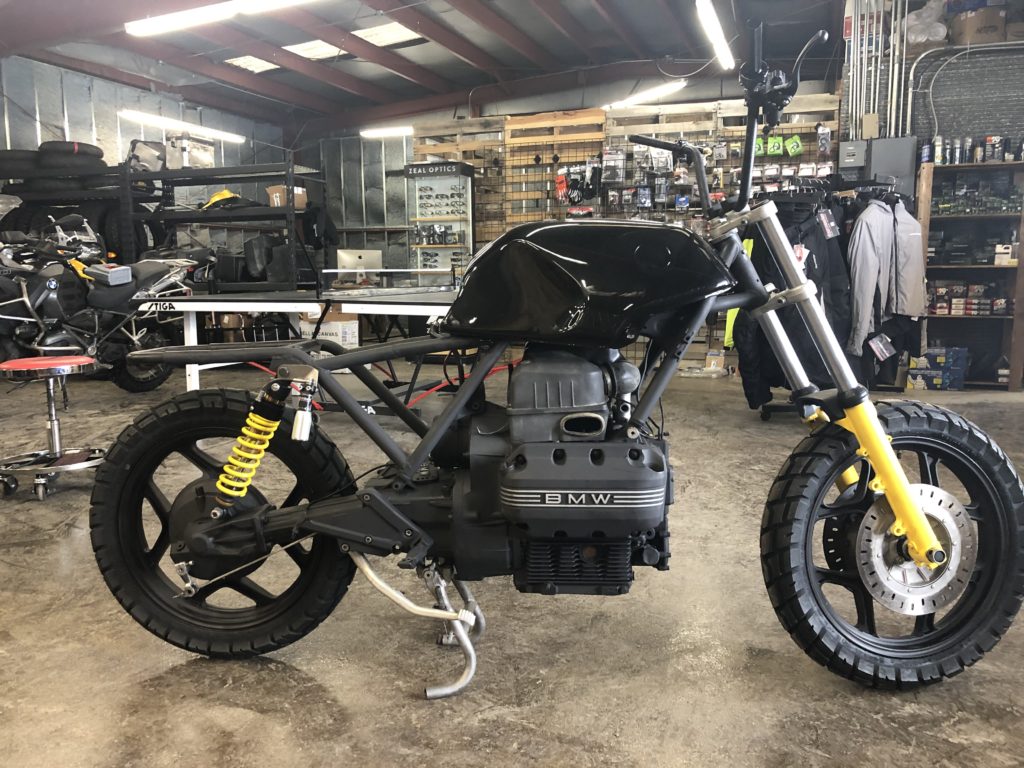 Our mechanics have been busy working on a donated bike, in order to raffle it away to YOU to benefit two of our favorite causes, Stay The Trail and Backcountry Discovery Routes. Features a fully rebuilt engine, adjustable rear suspension, rebuilt front suspension with emulators, custom painted gas tank, and new off-road tires. Click below for more information on our raffle giveaway coming later this summer, and how you can buy a raffle ticket!
BMW K75 Info