Welcome to the House of Motorrad! Adventure Motorcycle Tours, Rentals, Parts, Service, and Accessories.
The House of Motorrad specializes in adventure motorcycle tours, dual sport and dirt bike rentals, as well as service for all makes and models of motorcycles.
Our knowledgeable staff of mechanics are always willing to answer questions regarding all things motorcycle related. No matter your skill level, we can get you on a motorcycle and teach you to be a better rider using our world famous, 3 B method: Braking, Balance, and Braaaaappp!

Give us a call today to see how we can make your life a little better!
*We are working on updating our website.*
If you experience any difficulties, please, call us and we will be happy to assist you.
The Motorrad Cafe is now open! Come and eat a delicious and nutritious breakfast at our Airstream trailer. We offer breakfast burritos, coffee, and homemade donuts. Yes… we have vegetarian burritos. They are awesome AF!
Motorrad Cafe hours of operation:
Tuesday-Saturday between 7am-12pm
Stop in and find out how we can make your life better!
News and Events

House of Motorrad will sponsor a race team for the Baja Rally!
Have you dreamed of racing the Baja Rally? Here is your opportunity! We have a rallied out 2017 Husvarna FE501 ready to rent and race! This bike is a top of the line adventure motorcycle ready to eat the sands in Baja, Mexico.
Maybe you already have an awesome bike you'd like to race in Baja! Come join us and race with the House of Motorrad. We will have a team of mechanics on standby ready to sort out any issues that my arise.
Whether you need a bike to race, or just need professional, mechanical support, the House of Motorrad has you covered. Give us a call if we can help you compete in one of the most famous events in the off road world!
Rental for our 2017 Husqvarna FE501 with rally kit – $2,500 – 1 slot available
Mechanic support available for $2,500 – Must supply or rent motorcycle

Win a custom built BMW K75 Scrambler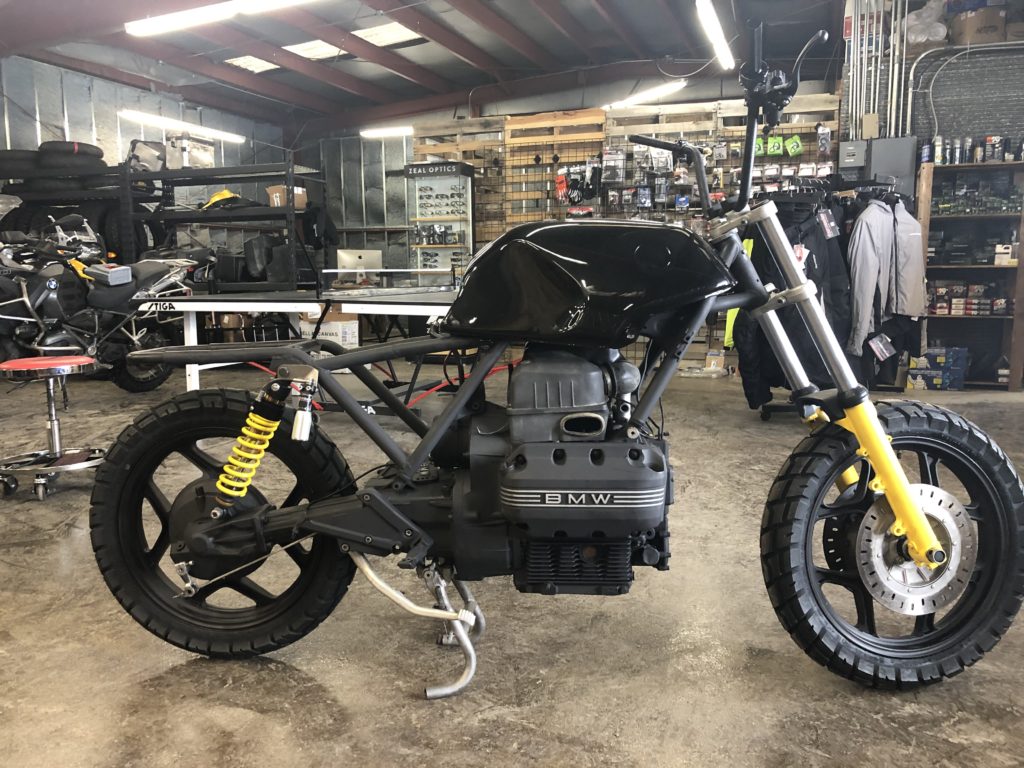 Features a fully rebuilt engine, adjustable rear suspension, rebuilt front suspension with emulators, custom painted gas tank, and new off-road tires.
BMW K75 Info