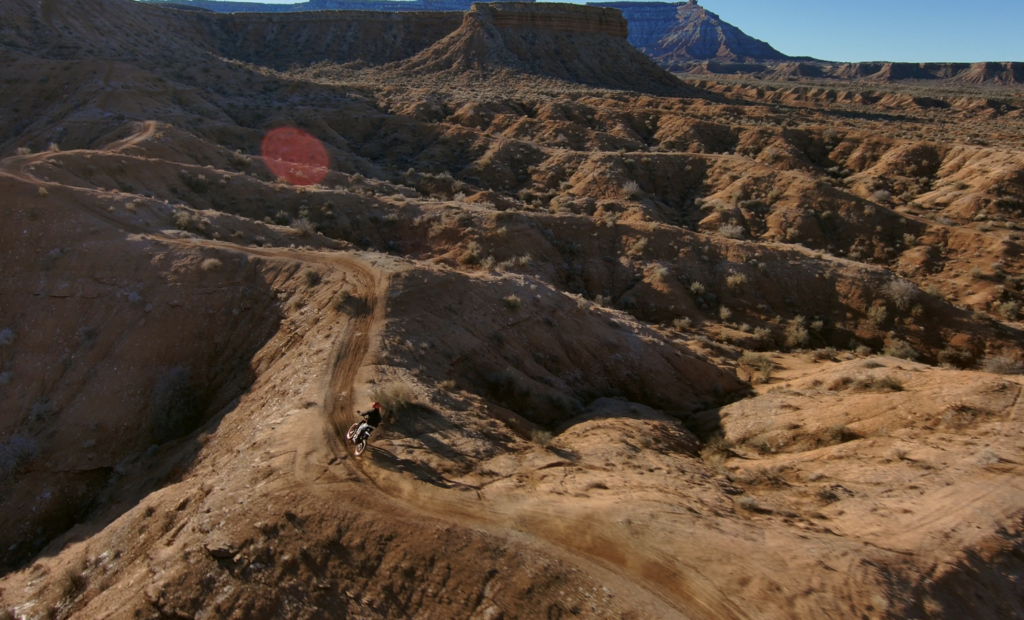 The Sur-Ron Light Bee is an electric dirt bike. It is designed for off-road use, and has gained popularity among riders for its lightweight, durable design, and impressive performance. The Light Bee features a powerful electric motor, long-lasting lithium-ion battery, and high-quality components that make it capable of tackling tough terrain and steep inclines. Its quiet operation and lack of emissions also make it an environmentally-friendly alternative to traditional gas-powered dirt bikes. The Sur-Ron has become a popular choice among both casual riders and professional racers alike.
The Light Bee's lightweight design makes it easy for new riders to control and maneuver, even on difficult terrain. Its smaller frame also makes it less intimidating for beginners. The electric power means it has a smooth and quiet operation, which can help new riders build their confidence on the bike without being distracted by loud engine noises or vibrations. The Surron is a versatile bike that can be used for a variety of purposes, from casual off-road riding to more advanced trails and even racing.
The tours are designed for beginner to advanced riders, as we have terrain to ride for every level of rider. We just need to know what your level of riding is ahead of time and what you're seeking and we can find the right trails so we can make the most of your day.
We recommend at a minimum bringing your helmet (required), knee pads/braces, moto pants & jersey, and moto boots. If you do not have this gear we have it available to rent. Also brining a snack and water for the duration of the tour. The tours can last up to 3 hours.
Overall, these tours give riders a new and unique off-road experience, with the chance to explore some of the most amazing riding Utah has to offer.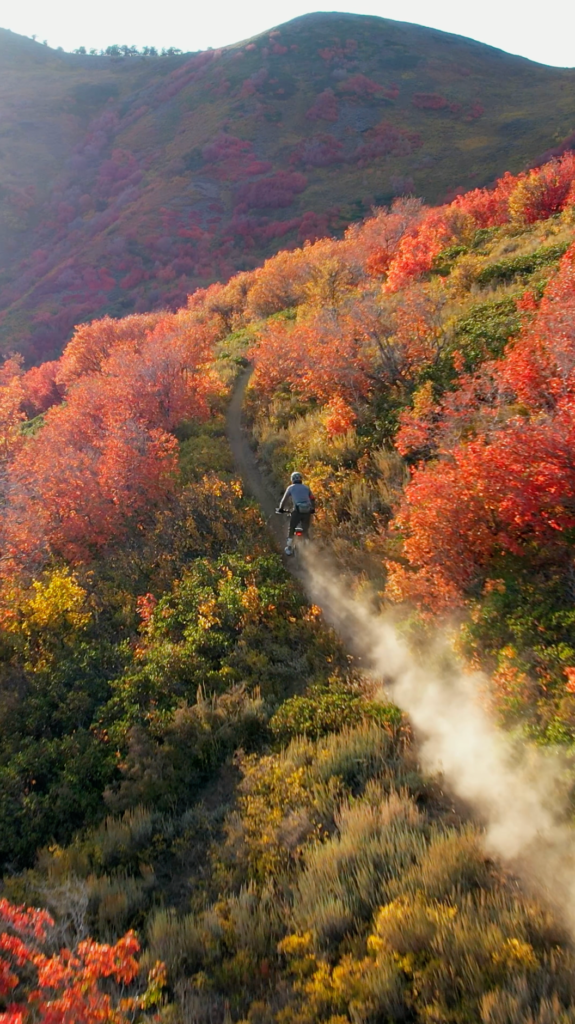 SURRON HALF DAY SALT LAKE
$195
This is a 3 hour experience near Salt Lake City. Depending on the time of year, we could be riding mountain terrain, or out in the desert. We have two timeslots available per day–AM or PM.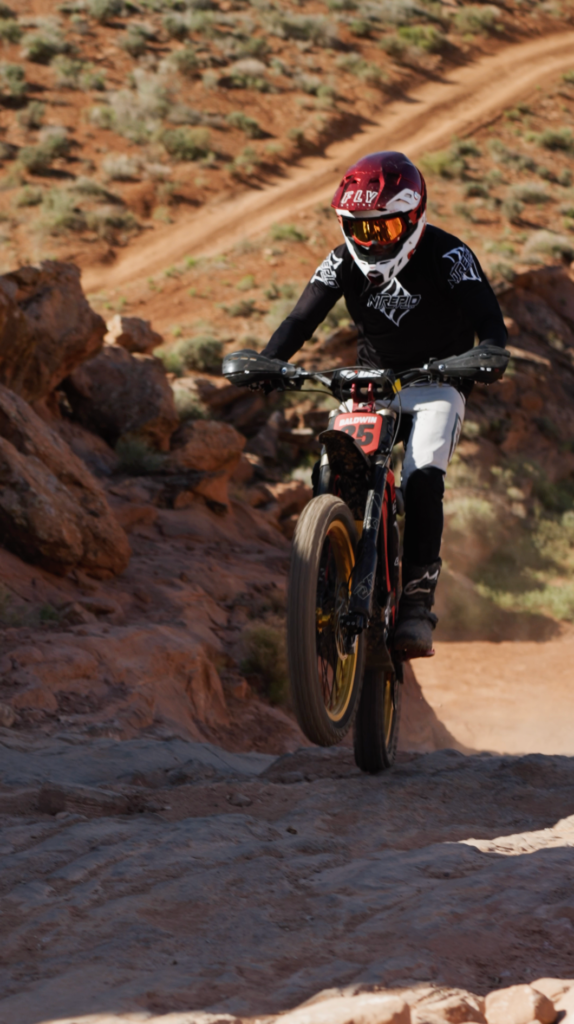 SURRON HALF DAY ST.GEORGE
$250
This is a 3 hour experience near St.George Utah. Near the heart of Zion National Park, this is amazing terrain to ride. We have two timeslots available per day–AM or PM. Two person minimum. All tours are done in partnership with Advenduro.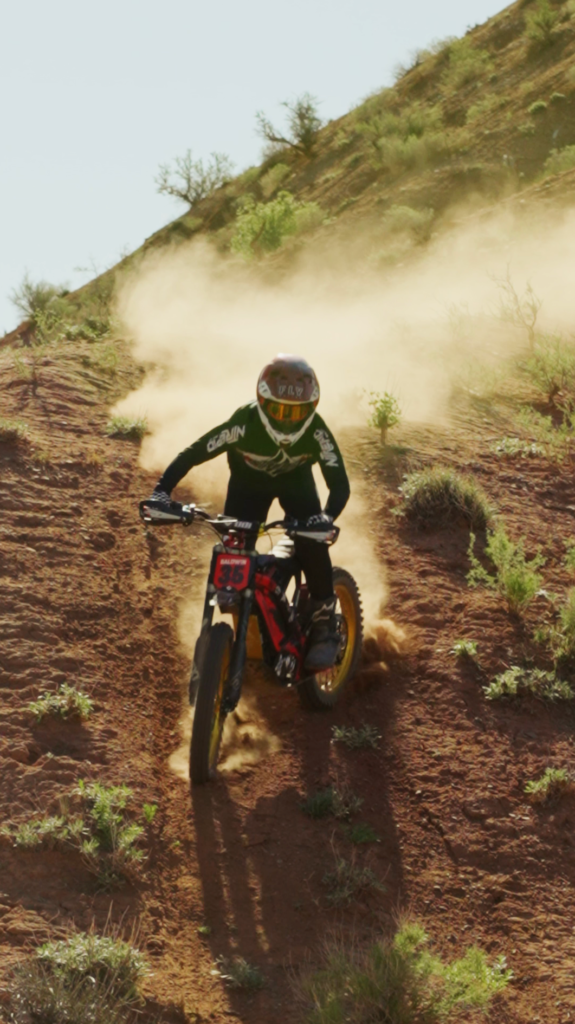 LEARN HOW TO RIDE
$495
The Surron is the perfect bike to learn the basics on. With this half day course, we can get you riding a motorcycle in no time.