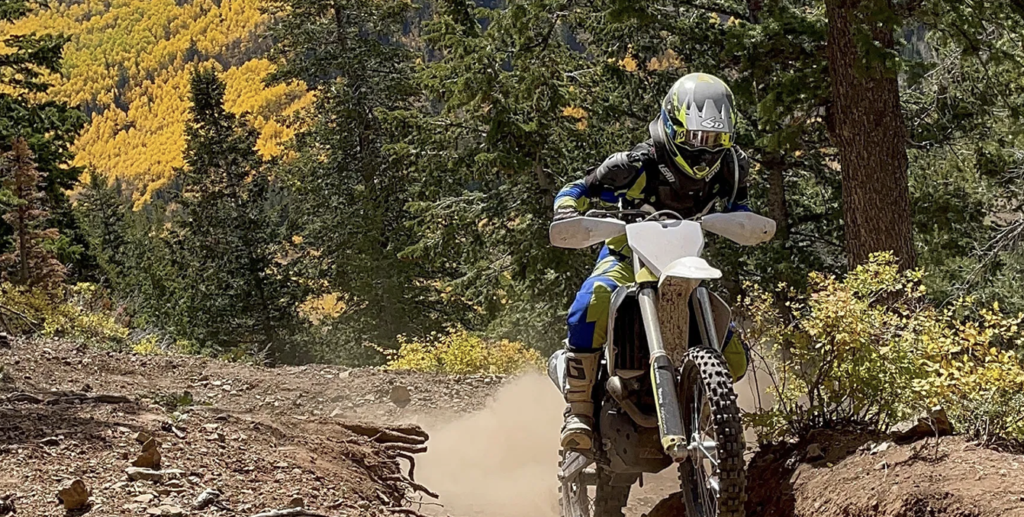 Arrive and ride! Just meet us at one of the trailheads. We will have your rental bike and gear (if needed) ready. After we gear up, we will head out on the mountain, or into the desert for some fun and amazing riding. With multiple areas to ride, your options are pretty endless.
You need to have previous riding experience. We will base the day based on your riding experience, and what you're looking to get out of the day.
On these rides, it's possible we will be riding on narrow, winding trails, that are typically only wide enough for one rider at a time. These trails are often found in mountainous terrain, and offer a unique and challenging riding experience. During the ride, you will potentially navigate through a variety of terrain, including rocky outcroppings, steep inclines, and tight switchbacks, creek crossings and ride ridge tops. The trails are often surrounded by scenic landscapes, such as forests, mountains, and valleys, making the ride as much about the journey as it is about the destination.
The tours are designed for intermediate to advanced riders, as the narrow trails and challenging terrain require a high degree of skill and control. However, we do have some trails that are beginner paced. We just need to know ahead of time on what you're seeking, and we can find the right trails so we can make the most of your day.
We recommend at a minimum bringing your helmet (required), knee pads/braces, moto pants & jersey, and moto boots, as well as food and water for the duration of the tour. The tours can last up to 6 hours.
Overall, these tours give riders a unique and thrilling off-road experience, with the chance to explore some of the most beautiful and challenging terrain in the world. It's a great way for you to test their skills and push yourself to new limits, all while enjoying the beauty and excitement of riding in the amazing state of Utah.
ALL TOURS LISTED BELOW INCLUDE DIRT BIKE RENTAL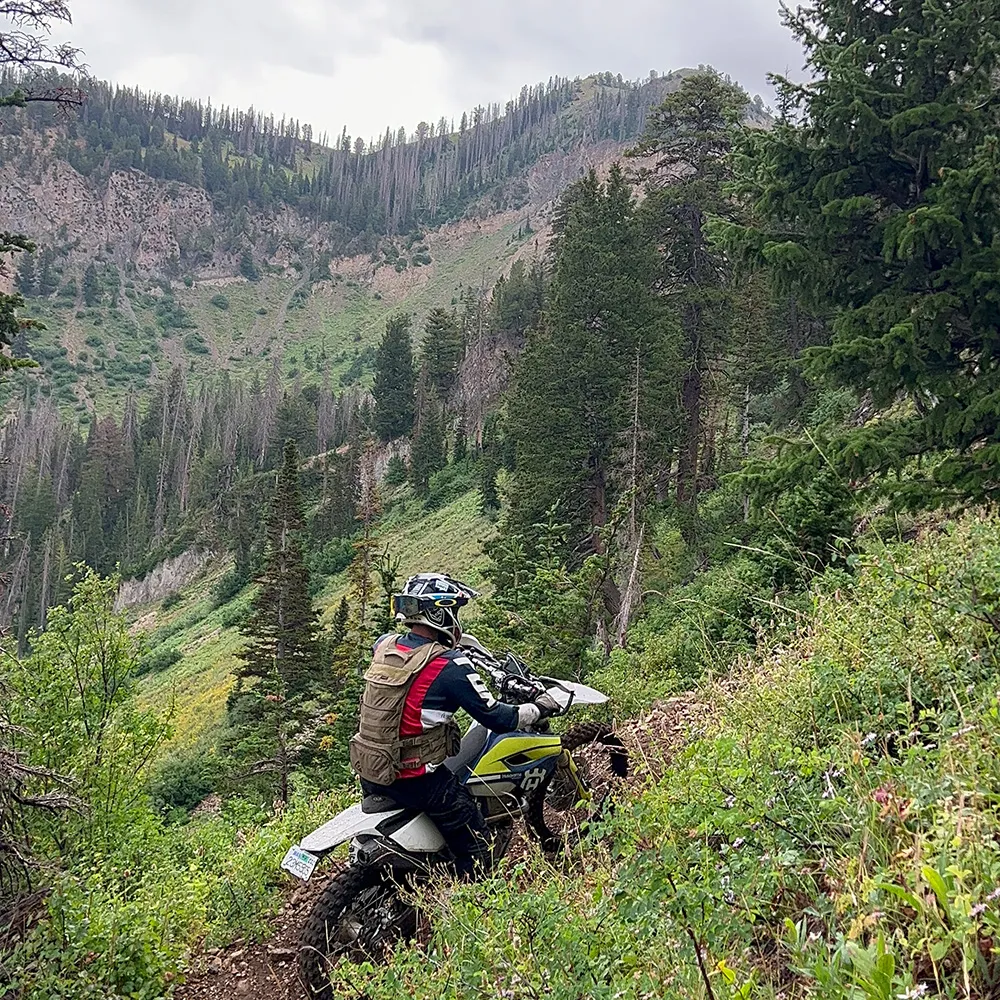 Salt Lake City – Mountain
From $495
From June 22-Oct 31st. The single track in northern Utah is some of the best in the country. Most of the trails are within an hour drive from Salt Lake City, UT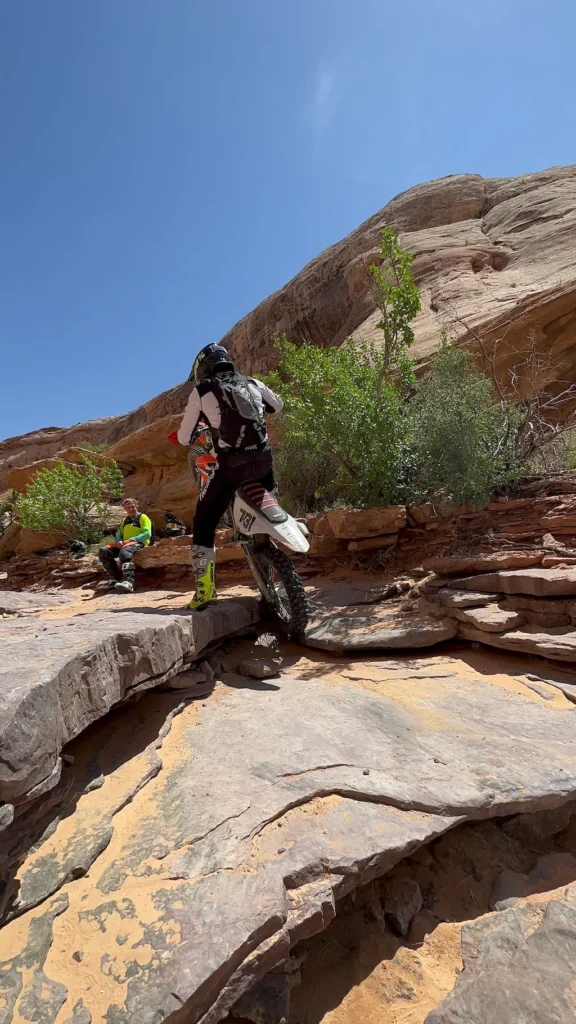 Moab
From $495
One of the most iconic places to ride in Utah. From slickrock to sand, this area has it all!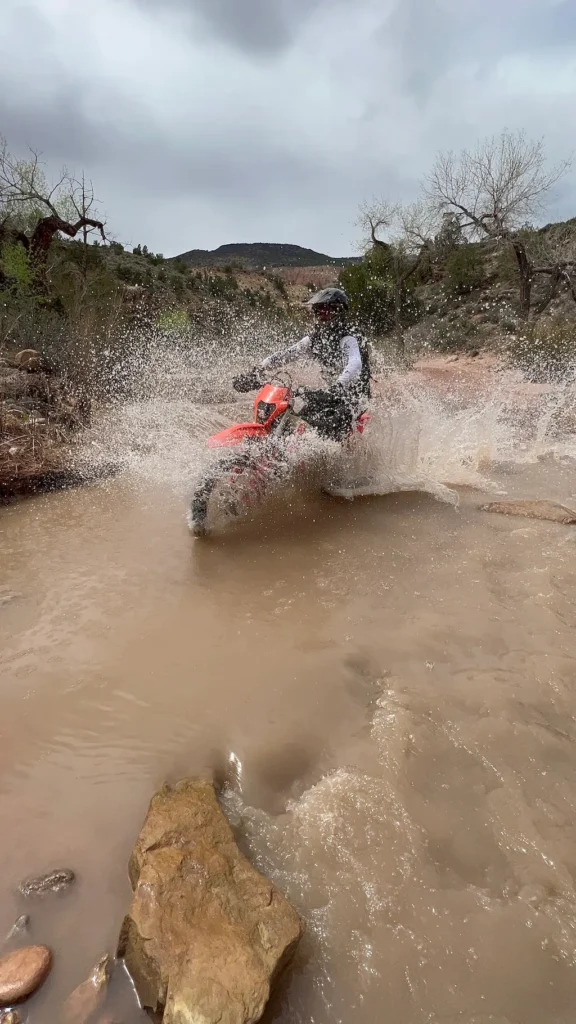 St.George – Zion
From $495
The areas around Zion National Park to ride have multiple types of terrain to ride. Some of the best riding in the country is found here.